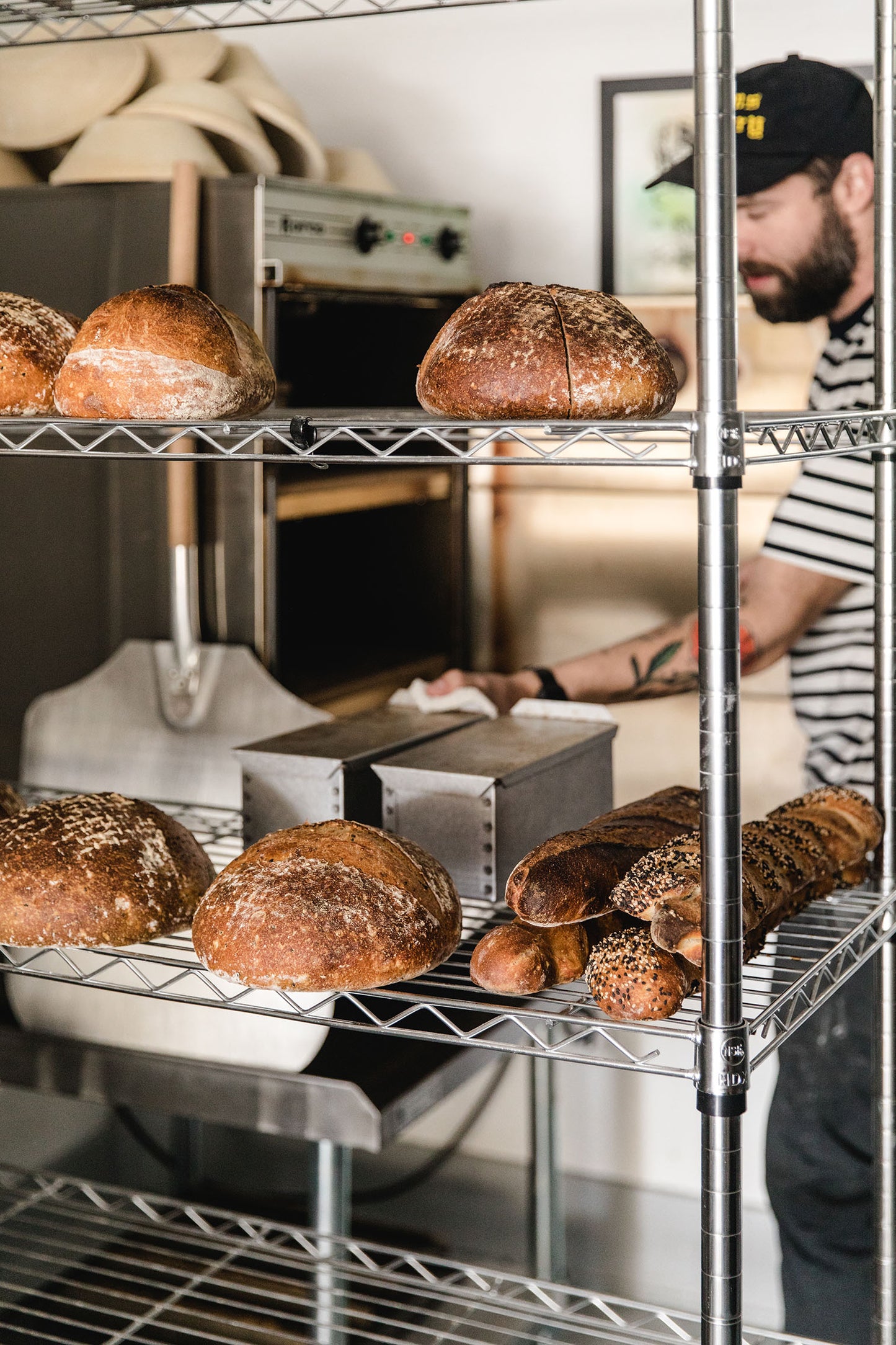 JOIE DE VIVRE
Mims SLC was born out of necessity, passion, and knowledge that food brings communities together. Even during a pandemic.
Tripp, a trained chef and, at the time, a passive baker wanted to find a way to get fresh baked bread into people's homes during the peak of the pandemic. If you have ever had a fresh baked loaf of bread, you know that it it brings a warmth and joy that is indescribable. The idea of baking off a few loaves here and there to provide families with something special quickly morphed into a cottage microbakery. 
We are not special. But we know food can be. Not only is food necessary to sustain life, it also brings communities together. As Anthony Bourdain once said, "Food may not be the answer to world peace, but it's a start." Everybody deserves access to food that is high-quality, fresh, and thoughtful. We are here to provide that to you.
We offer artisan bread that is made with a lot of love and care. Our bread is preservative-free and baked fresh each day. With no-contact pickup and delivery options, accessing our bread is convenient and easy for anyone.

On October 16th, 2021, Thy was hit and killed by a drunk driver that was being chased by a North Salt Lake Police officer.

Thy wrote this intro so I've decided to keep it here to have her voice present in the bakery. Thy was the face and other half of Mims Bakery. I still consider the bakery to be a gift Thy left me to support my family.
Find us on instagram @mims_slc and follow our journey!